Your path to the Masters' degree
Essential documents, admission requirements and costs for the Master of Periodontology and Implant Therapy – everything you need to know about these requirements as well as how to contact us if you have any other questions.
REQUIREMENTS

Successful completion of dentistry studies at a German university (or equivalent degree)
Licence to practise dentistry
At least two years' professional experience
Currently employed in a surgery or clinic
and
Unrestricted access to a PC with an internet connection (minimum DSL 6000 kB/sec)
Basic computing knowledge (Office and internet applications)
English language proficiency C1 level
YOUR
CONTACT
PARTNER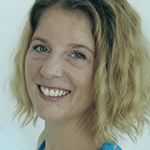 Rebekka Balsam
Course Coordinator
Tel +49 (0)761.270-47290
Fax +49 (0)761.270-47390
Email
rebekka.balsam@uniklinik-freiburg.de
COSTS

The overall costs for the program over the course of three years are 30.000€ - 10.000€ per year. Administrative fees are 2500,-€ for all three years in total.
Your application documents
To make your application we require you to submit a completed application form and evidence of your degree, language proficiency and employment references. You can find a complete list of all the necessary documents in the application form. The form and various regulations about the course can be downloaded here:
APPLICATION FORM
You can apply at any time. The course starts each year with the winter semester (mid-October). Please speak to our team if you have any questions.