STUDYING IN FREIBURG
The University of Freiburg was founded in 1457 and is among the top German universities across a number of different rankings. With its 24,000 students, the university critically shapes the appearance and feel of Freiburg not only in terms of architecture but also socially and technically.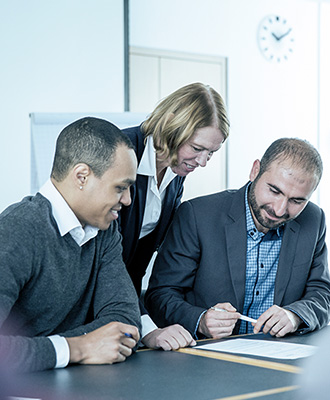 There are many reasons why it is worthwhile visiting Freiburg and getting to know the city better. One reason is its picture perfect location at the foot of the Black Forest's slopes at the triangle formed by the borders of Germany, France and Switzerland. As a result, the region has a broad range of cultures and a varied landscape. From the High Black Forest across the fertile region of Kaiserstuhl to the Alsatian Vosges mountains, utmost importance are attached to tradition and pleasure. Freiburg is a renowned university town and is popular for its street cafes, the picturesque water-filled runnels in the old town and the imposing cathedral. The view from the more than 100 m high tower of the cathedral is worth every step it takes to get to the top.

For fans of the outdoors and physical activities such as mountain biking, hiking, climbing, cycling and skiing in winter, Freiburg offers the perfect starting point.

The city is located in Baden-Württemberg and attracts many visitors from far and wide not least because of its enormous culinary diversity. As well as the regional cuisine and its fine wines, there are also French bistros and bars as well as international and high-class restaurants. When strolling around the city's lanes at night, you can immerse yourself in the university night life or end the day with a glass of fine regional wine.