AIMS AND BENEFITS
Are you interested in periodontology and would like to complete a continuing education programme specifically in this field? But a Master's degree over three years appears too overwhelming at first or you have doubts about integrating your studies into your working life? We are happy to help you.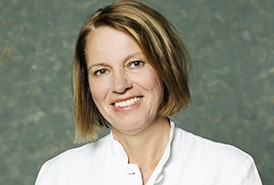 You can immediately take the opportunity to flexibly complete our individual modules so that you can get a first impression of the Master of Periodontology and Implant Therapy at the renowned University of Freiburg. At the same time, you can complete a continuing education programme in particular areas such as periodontal surgery or prophylaxis and treatment concepts. You have access to our learning platform and can see for yourself just how comfortably and autonomously you can access the study materials and videos any time and anywhere. When you have completed the module you are awarded the relevant continuing education points as well as a certificate.
Individual modules can also be completed without enrolling in the full course
Individual modules are credited towards the full course with later enrolment
Flexibility because the course can be adapted to your own schedule
Face-to-face teaching sessions at the University of Freiburg
The learning materials can be accessed anywhere via the internet at any time
Selected top lecturers
YOUR
BENEFITS

FLEXIBLE
ENTRY
GUARANTEED

As the programme director, I am certain that you will be impressed by our concept. The individual modules can of course be credited to the full course if we have impressed you and you have decided that you would like to complete the Master's degree.
We would be pleased if you took the opportunity with us.
Yours truly, Professor Petra Ratka-Krüger