STUDENTS
Our students benefit in so many ways from our course. Everything from the quality of the course materials to the flexible integration into work and family life and the refinement of the therapeutic periodontology approach to an improvement in the confidence of your patients is assured. Read for yourself…
I CHOSE THIS COURSE BECAUSE…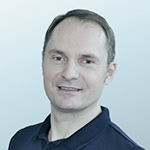 DR. DANIEL TOLAN, M.SC., ERDING:
'…I was looking for a sensible combination of practical learning and a scientifically based post-graduate course.'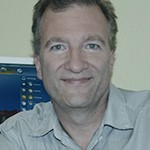 DR. ALEXANDER APPENZELLER, M.SC., BERLIN
'…periodontology has always been the focus of my dental career, the concept behind the course is coherent and I can combine my studies with my family and job thanks to the personal time management options.'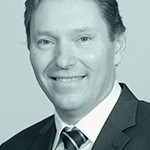 DR. NORBERT STRUSS, M.SC. FREIBURG:
'…after working for 20 years in what is perhaps THE key dental discipline, I wanted to bring myself up to date.'
THE THREE YEARS OF THE COURSE WERE

DR. SUSANNE FATH, M.SC., BERLIN:
'Stimulating but also challenging, inspiring, enriching, motivating, technically substantial – simply wonderful.'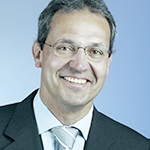 DR. STEFAN NEUMEYER, M.SC., ESCHELKAM
'Highly qualified lecturers. An amazing transfer of knowledge both in the online seminars and the face-to-face phases. Very good support from our supervisors, tutors and the other staff. Great communication between the students.'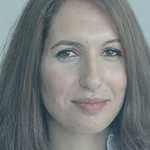 GEORGIA GRAMSE-ALVANOPOULOU, VAALS, NIEDERLANDE:
'With the online Master's you have the opportunity to sit down at the same table as your professors and lecturers and experience everything you would like to learn first hand. The course material is practical and can be directly applied. The fact that you can combine family, work and studies at the same time makes this course something special.'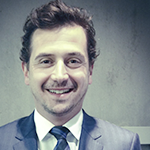 DR. DAN GRUENFELD, DUBLIN, IRLAND:
'It only remains for me to strongly recommend this course for everyone who is interested in periodontology and periodontal surgery. This Master's is probably the best investment that I have made in terms of my career.' In short, highly recommended!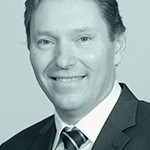 DR. NORBERT STRUSS, M.SC., FREIBURG:
Several years ago I completed the APW Periodontology course and noted then how much my field had progressed since I had sat my exams. The course gave me a good overview of all the relevant issues in periodontology. I wanted to both deepen and broaden my knowledge of these issues so, after much thought and careful consideration, I decided to apply for the online Master's in periodontology in 2008.

The way the course is structured as well as the overall concept were ideal for me. Many top quality lecturers, a comprehensive learning platform and interesting face-to-face teaching sessions combined with the camaraderie among the students, like when I was at uni, all made for a lot of fun. The combination of online learning and the intense teaching sessions over the weekends meant that I could complete the course alongside my surgery and family life. Our group completed the Master's in 2011. What was interesting was the continuing education provided for graduates. We now meet online with students from every year.

In short, highly recommended!
OUR STUDENTS COME FROM SO MANY PLACES